Ethical Investing & Social Responsibility
| Fund | Legal Identifier |
| --- | --- |
| Culross Funds SA SICAV RAIF - Culross Global Fund | 52990044S9HJHJDOLR13 |
| Culross Funds SA SICAV RAIF - Culross Absolute Defensive Fund | 529900NVRU8A8AEVDI77 |
What we believe
At Culross we believe in continually developing a culture of social responsibility within the firm that defines how we operate as an employer and an investment manager. This culture has been developed through a combination of individual initiative and collection action. As we continue to operate and grow as a company, we will build upon the efforts of our employees, partners and the investment community to make the greatest positive contribution.
How we behave as an employer
As an employer, we recognise the importance of reflecting the society we currently live and work in. We are inclusive of gender and racial diversity in our workforce. In an attempt to reduce the firm's carbon footprint, over 90% of our staff cycle to work, and we use telecommunication services to try and reduce unnecessary travel. We have always been mindful about maintaining work life balance. We have developed work programs that are family inclusive.
As part of our socially responsible activities as a company, we aim to donate to charities every year. This list includes Great Ormond Street Hospital, Winnicott Foundation, Schweizer Berghilfe, and Comme les Autres. Individually, our employees pursue their own personal ways of raising money for charity such as participating in bike rides and rowing challenges.
How we try to be mindful investors
Culross has been managing customised ESG mandates for two clients since September 2013, screening their portfolios using an exclusion list produced by the Fidelis International Institute for Business Ethics. This exclusion list was created using Fidelis proprietary methodology and helps identify potential ESG dilemmas an organisation might face.
During 2018, we commenced a broader screening of all Culross portfolios against the Fidelis exclusion list and are all in compliance.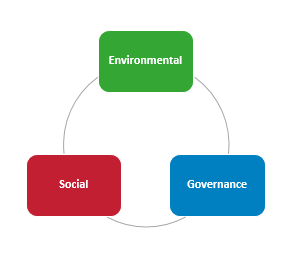 Environmental – Whilst we have had opportunities in the past to invest in sectors that are not environmentally friendly such as coal, we have ultimately refrained from doing so due to environmental reasons.

Social – We strongly believe in gender diversity and equal opportunities for all in building a more inclusive and effective work force. We actively invest in hedge funds that are managed by women, two of which are among the best performing managers in our portfolio.

Governance – A recurrent theme in manager selection that we have had since 2011 is investing in hedge funds whose strategies include focusing on effecting better governance in underlying companies in the belief that this will increase their overall value.
We have been signatories to the United Nations Principles of Responsible Investment (UNPRI) initiative since 2010, and have submitted reports of our responsible investment activities on an annual basis. The PRI are a set of six principles developed by some of the world's largest institutional investors outlining how ESG issues can be incorporated into investment practices across different asset classes.
By implementing these principles, we are helping contribute to developing a fairer, better and more accountable global financial system.
SFDR